Christmas jumper swap shop 2022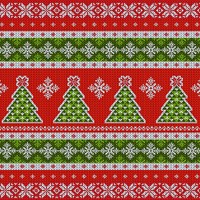 There are more than 65 million Christmas jumpers in UK homes. Over 12 million are sold every year, and many are only worn once! Plus, nearly all Christmas jumpers contain plastic. The Christmas jumper swap shop aimed to reduce this waste by encouraging the swapping of Christmas jumpers in schools instead of buying new ones.
Further information
Aim of campaign
To reduce the amount of new jumpers bought specifically for Christmas jumper day and reduce the amount of clothing waste as staff and pupils will keep for next year.
Costs
Requirements
Assembly and posters to present in mid-late November 2022.
Space to store jumpers, OPTIONAL: clothes rails and clothes hangers
OPTIONAL: spare jumpers donated.
Tickets for donations (template attached).
Time to arrange in school.
Step 1
Publicise via assembly (template provided), posters (template provided) and tutor/class time. Publicise drop off dates and collection dates.
Step 2
Host a drop off area on agreed date/s.
Hand out tickets (numbered), template attached, in exchange for a donation of a jumper (additional jumpers can be accepted). Keep a list of students that have donated – in case they lose tickets!
Step 3
A few days later, arrange a collection date/s (this could be bringing classes/year groups, one at a time or during break/lunch depending on numbers donated.
Step 4
Publicise how many jumpers have saved through the swap shop. Donate any leftover jumpers or keep for next year's swap shop.
Step 5
OPTIONAL: participate in the 'make your own' Christmas jumper session.
Attachments
Please consider the environment.