RCE-East Midlands Conference 2018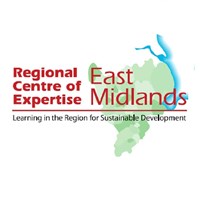 In early March 2018 Leicester City Council hosted a regional conference entitled 'Creating Young Leaders in Sustainable Development'. This conference enabled practitioners to support learners to acquire the knowledge and skills needed to promote sustainable development (Global Goal 4.7).
Further information
The conference was a combination of workshops and activities to inspire and engage. There were many opportunities to network, link research to practice and share your own knowledge and expertise.
The event was attended by organisations from all over the UK as well as Leicester groups including the NYA, John Muir Award, University of Leicester and De Montfort University, Water Explorers and South Derbyshire Environmental Education. 
The conference was kindly opened by Professor Justin Dillon, Professor of science and environmental education at the University of Exeter and closed with a Q & A session.  Lunch was provided by the Real Junk Food Project and was excellent, as always!
Organisations represented included:
Big Stop!
Buglife
DMU - Sustainability
Earthwatch Education
East of England
Eco-Schools
FACE
Food for Life and Soil Association
Global Learning Library/LMLG
Jane Goodall's Roots and Shoots Programme
John Muir Award
Leicester City Council/DMU
Less CO2 - Ashden
LRWT
NYA
Oral Health, Leicester City Council
Polli:Nation Schools (stall run by Willowbank Children's Hospital School)
Practical Action
Sandfield Close Primary School
Primary School Science Trust
Sustainable Schools Alliance
South Derbyshire Education Centre
Sustrans
University of Leicester
University of Leicester - Botanical Gardens
Water Explorers - Global Action Plan
Please consider the environment.