Show the love 2022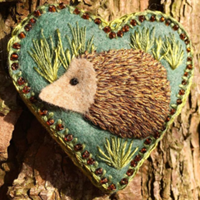 Climate change doesn't care about our differences, and that's why people here in the UK and across the world put them aside and did what they could to tackle climate change and protect what we love.
Further information
The Show the Love campaign was designed to get the public engaging with their MPs about climate change. The idea was that a green heart was sent to your local MP along with a short message about what you thought needed to happen around climate change. This was a fantastic way to engage children with politics in a relevant and child-friendly way.
In February 2022, schools joined us to show decision makers that we want to see real and rapid action to tackle the climate and nature crisis - for the love of our families, our homes, our livelihoods and our planet.
Together we will share our personal stories - our hopes, our fears and our own inspirations for action and use the power of green hearts to show people in power that tackling the climate crisis is the fight that unites.
At Sustainable Schools we produced an assembly plan along with some support for producing your green hearts and messages for our local MPs. If you would like any further information, please contact Laura.Barke@leicester.gov.uk.
Please take a look at the documents below that may be useful in future campaigns.
Attachments
Please consider the environment.