Whatever it takes to take climate action - poetry competition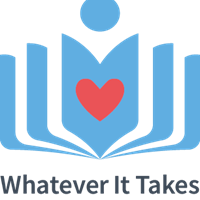 Inspired by the brilliant poems in the collection 'Be the Change' and the ideas of poets Matt Goodfellow, Liz Brownlee and Roger Stevens, the team at Whatever it Takes has joined forces with Environmental Education Leicester and would like to invite you to enter our amazing poetry competition.
Further information
Throughout Climate Action Fortnight, you have been learning all about environmental issues and ways that you can be the change. You have heard from some great speakers about these topics and taken part in some activities. You may also have formed some important ideas and opinions of your own. Sometimes a great way to express these thoughts is through poetry and that's just what we would like you to do!
The poets have performed some examples of their poetry and give advice in the videos below. 
Next steps:
Think carefully about how poetry is put together and different types of poems you have read or heard before
Begin to note down ideas and decide on your themes or topics.
Your poem can be on any climate action themes and can take inspiration from the work you have been doing over Climate Action Fortnight. Make sure it has a clear environmental message.
Write a Climate Action poem of no more than 25 lines in length (but can be shorter) in whatever form you like – this can be handwritten or typed on a computer. Remember to give it a title too!
We would love to receive entries from different age groups and have listed categories below:
KS1
Lower KS2
Upper KS2
KS3
Each child is permitted to enter one poem. Please ensure that entries are clearly labelled with name, Key Stage and age, and school name.
The judges
The judges will be made up of members of the WiT and Environmental Education Team, Deputy Mayor Clarke and one of our poets!
Prizes
Runners up in each category will receive a certificate of participation.
Winning schools will receive a selection of some climate action books recommended by Creative Learning Services and Leicester Libraries.
Winning pupils will receive a winner's certificate and goody bag
Closing date for entries is Friday 8 January. 
Note to teachers:
Please email all your schools' entries to us in one folder - email: nicola.gale@sdsa.net
If you would like to submit paper rather than electronic copies, please contact us first for a suitable postal address, as our office is not currently occupied at all times.
Please consider the environment.