3D printer competition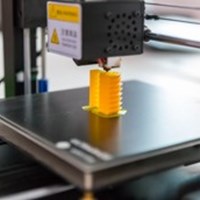 Taylor Road Primary School have won a design competition launched by Severn Trent and Leicester City Council to win a 3D Printer. To highlight the importance of water, we ask you to design a water saving device or an object that helps prevent marine pollution.
Further information
Taylor Road Primary School will soon be the proud owners of a 3D printer after a Year 1 student won a competition to design a water saving device.
The winning design was a device to wash cars using rainwater, especially useful for those that live in flats.
The printer was donated after Severn Trent's Coronavirus Fund was used to buy a 3D printer to produce PPE for local NHS and care workers at hospitals in Leicester during the COVID-19 crisis and the printer is now kindly being donated to the city.
Please consider the environment.