Previous competitions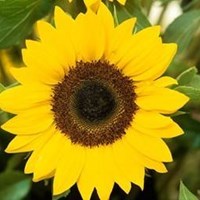 There are many competitions for schools to participate in with an environmental focus - here are some of the results from the past.
Further information
Winners of the sunflower growing competition 2019 announced! 
We are very pleased to announce that Rolleston Primary School have won the heaviest sunflower head in this year's competition (1.75kg), congratulations.
Congratulations to the runners up:
2nd – Nurturing Group (1.017kg, 0.769kg and 0.649kg)
3rd – Bridge Junior School (0.376kg, 0.649kg)
All three schools will receive a Co-operative voucher to spend on some nice goodies. Rolleston will receive the shield with an updated panel.
Thank you to everyone that entered the competition. We are taking a break from sunflowers this year, but we will be launching a different competition after Christmas – watch this space!
Please consider the environment.