Sustainable Schools celebration evening 2022-23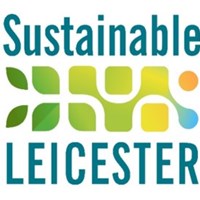 Do you have a member of staff, student, parent or volunteer who… Spearheads recycling in school? Raises awareness of litter? Participates in healthy cooking? Always turns up to gardening club, no matter the weather?  Goes that extra mile to walk, cycle or scoot to school?
Further information
Tuesday 10 January 2023 - celebration evening taking place at City Hall, Leicester
With over eight years of environmental education running in the city, this is the third Sustainable Schools Celebration evening, a biennial event to celebrate the hard work and commitment of schools in Leicester.  
Nominations can be made by anyone - individuals, organisations, school staff, governors, parents and students. The deadline for making a nomination is 11.59pm on Friday 9 December 2022.  
In mid-December, the environment health and wellbeing group will select the winners for the evening. The environment, health and wellbeing group is made up of nearly 50 professionals who work within Leicester City Council or organisations that provide environmental, health or well-being services to schools in partnership with the council. 
The nomination categories are:
Active Travel Champion 
Active Travel School of the Year 
Biodiversity Champion 
Community and Parental Engagement Champion  
Cooking Champion
Co-operative Values Champion 
Energy Champion
Food for Life Champion 
Forest School Champion  
Global Learning Champion  
Growing Champion
Health and Wellbeing Champion 
Healthy Eating Champion 
Litter Champion 
Mental Health Champion 
Oral Health Champion 
Parent 
Pastoral Champion  
Premises Officer/Site Supervisor  
Recycling or Reducing Champion 
Senior Leader 
Sports Leader of the Year 
Student 
Teacher 
Teaching Assistant 
Team of the Year
Volunteer 
Water Champion
Nominees will be invited to the evening by late-December. You can make as many nominations as you wish in as many categories as you wish. 
Make your nomination using the link.
Attachments
Please consider the environment.