Open education for schools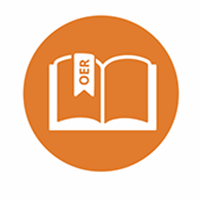 At a time when schools increasingly work with and rely on digital and web based materials, understanding how copyright works, and making the most of all available resources, is essential for staff and schools. Creating Open Educational Resources allows schools connect and collaborate with others through sharing work. Sharing can also help promote the great work school staff and schools are doing.
Further information
Open Educational Resources (OER) are learning materials (including presentations, revision guides, lesson plans) that have been released under an open licence, so that anyone can use, share and build on them for free.  Many openly licensed resources are available for schools to use and develop – but many schools are not familiar with open licensing and OER.
Leicester City Council and OER schools
Leicester City Council has given permission to the 84 community and voluntary controlled schools across the city to create and share Open Educational Resources (OER), by releasing the learning materials they create under an open licence. By default, the rights of work created in the line of employment are assigned to the employer, unless a specific agreement has been made. This permission makes sharing resources simpler for everyone at these schools. All schools in the city have been provided with information about the permission. You can download a zip file containing the notification of the permission and an accompanying briefing note which provides more information about what the permission means for community and voluntary controlled schools in the city. Also included are two model school policies – one for community and voluntary controlled schools where the local authority has already provided permission and one for schools where the governing body, as the employer, provides the permission. All four documents are provided in Word and in PDF.
OER Guidance for Schools
Leicester City Council has also released a range of resources to help schools get the most out of open licensing and open educational resources.  The OER Guidance for Schools Resource pack has been developed as part of the council's DigiLit Leicester project.
The pack consists of four key guidance documents, and a range of supporting materials. The four guidance documents are:
Alongside the four guidance documents, there are six supporting documents, which include workshop activities, and step-by-step walkthroughs to help staff find, use and make open educational resources.
Download the OER for School Resource Pack
You can download zip file packs containing all of the resources (the guidance plus supporting documents) here, in the version that suits you best:
If you are wanting to edit the documents, for example to create your own versions, you can download an editable version. These are provided in zip files containing Word and OpenDocument text documents. These versions are not as attractive as the PDF versions, and are provided without the graphic design. All text and images are included. These are best for editing.
Additionally, the supporting documents draw on a range of existing open educational resources and openly licensed information. These can be found online by following the links provided in the documents. For convenience (for example, if you want to run an OER workshop) they can also be downloaded in a zip file here:  
A zip file with the InDesign files and other graphic files is also available for staff and schools who would like to make use of these: .  
All of the original resources provided are released under a Creative Commons Attribution 4.0 International licence (CC BY 4.0) so that they can be shared and adapted openly, as long as attribution is given. All other resources included are available under their respective licences.
Please consider the environment.