Energy in schools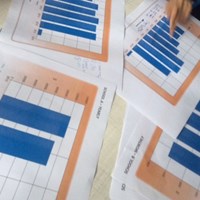 Energy and water is one of the biggest spends for schools after staffing. We encourage schools to sign up to BESS Energy which provides local support to understand your energy and carbon footprint, provided online monitoring and behaviour change support as well as identifying physical interventions such as solar panels and LEDs.
Quick links
Further information
Energy in schools
Schools like all organisations are struggling with increased energy prices. While the Energy Bill Relief Scheme will go quite a long way to supporting schools with increased energy prices (in the short term), we know this is just one of many things increasing in price which is creating real challenges to schools balancing their budgets.
Until recently (in the last academic year) energy prices were typically 14p/kWh for electricity, 2.5p/kWh for gas and 150p/m3 for water. We are now seeing energy prices that have climbed to over 65p/kWh for electricity and 14p/kWh for gas, water has remained relatively stable during this time.
During the last two winters we have seen increased gas usage due to windows remaining open due to ventilation requirements. While we still encourage high levels of ventilation in all classrooms, this can be monitored by portable CO2 sensors and opening windows as appropriate to temporarily increase air flow. Once CO2 levels reduce, windows can then be closed again. In a lot of our modern secondary schools the air handling units which circulate air within the building means that windows generally do not need to be left open. If in doubt, please consult your site manager.
Below you will find more information documents about how to tackle your energy spend including a suggested heating and cooling policy for schools. 
Attachments
Please consider the environment.