Carbon footprint data collection from Leicester schools 2017/18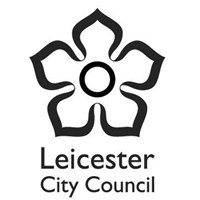 Leicester City Council has been reporting its carbon footprint i.e. its emissions of greenhouse gases annually since 2008/09. The council is committed to reducing its carbon footprint and has set itself a target to halve emissions from 2008/09 levels by 2025.
Further information
A 30% reduction had been achieved by the end of 2016/17, putting us on track to meet the target so far. The council counts the emissions of city schools in its carbon footprint. For this reason, we asked you to provide us with some information to help us to calculate the carbon footprint.
We requested information from the financial year 2017/18 (1 April 2017 – 31 March 2018) on your transport, air-conditioning and, if applicable, any information on heating oil and solid fuel that you used.
Information on gas, electricity and water bills was collected separately by the energy team.
The form below was designed to input all of the data required. Schools could download the form and fill in all of the applicable sheets in the spreadsheet.
Attachments
Please consider the environment.