Regional centre of expertise - East Midlands (RCE-EM)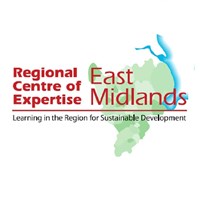 Until recently Leicester City Council was the secretariat for the Regional Centre of Expertise - East Midlands (RCE-EM). The RCE is a network of organisations in the East Midlands interested in sustainable development.
Further information
Please note this page is marked for deletion
An RCE is a network of existing formal, non-formal and informal organisations that facilitate learning towards sustainable development in local and regional communities.
RCEs aspire to translate global objectives into the context of the local communities in which they operate. Upon the completion of the Decade of Education in Sustainable Development (DESD) in 2014, RCEs are committed to further generating, accelerating and mainstreaming ESD by implementing the Global Action Programme (GAP) on ESD, and contributing to the realisation of the Sustainable Development Goals (SDGs). 
RCE-EM was formed in 2007 and was the first region in the UK to formally receive recognition. The partnership of nearly 40 East Midlands organisations, included key support from the Government Office for the East Midlands and the East Midlands Development Agency.
In 2017, RCE-EM was relaunched with a new set of terms of reference and new membership list. In early March 2018 as part of the RCE-EM, Leicester City Council hosted a regional conference entitled 'Creating Young Leaders in Sustainable Development'. This conference enabled practitioners to support learners to acquire the knowledge and skills needed to promote sustainable development (Global Goal 4.7). The event brought together over 25 organisations to share their learning of the Global Goals for Sustainable Development and was very successful. The conference was a combination of workshops and activities to inspire and engage. There were many opportunities to network, link research to practice and share your own knowledge and expertise.
Members of RCE-EM
Leicester City Council
Derbyshire County Council
University of Leicester
De Montfort University
Loughborough University
MF Associates
Future We Want
LEAF Education (previously FACE)
Cultivating Communities
Leicester Masaya Link Group
Further information
If you would like to be involved please email lee.jowett@leicester.gov.uk
Attachments
Please consider the environment.