National smile month 2018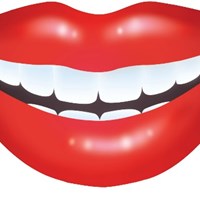 As we head in to Spring we are in full planning mode for our 2018 National Smile Month (NSM) Campaign in Leicester City. NSM is the UK's largest and longest running national campaign and this year it runs from 14 May – 14 June 2018.
Quick links
Further information
Working alongside thousands of organisations throughout the UK NSM aims to highlight 3 key messages:
Brush your teeth last thing at night and on at least one other occasion with a fluoride toothpaste
Cut down on how often you have sugar foods and drinks
Visit your dentist regularly
This year Leicester City Councils Oral Health team has planned many events in libraries and with community groups, and we are encouraging schools and nurseries to get involved with the campaign by carrying out toothbrushing at 11am on Monday 14 May. By getting as many children as possible brushing their teeth at this time we can show how serious we are in Leicester about improving our children's oral health.
If you are interested in taking part in the 2018 campaign by carrying out toothbrushing at 11am on Monday 14 May, please email healthyteethhappysmiles@leicester.gov.uk to let us know you'll be participating.
Closer to the start of NSM, a full calendar of events will be listed here: www.leicester.gov.uk/healthyteethhappysmiles 
Please consider the environment.