Eco-Schools awards and useful documents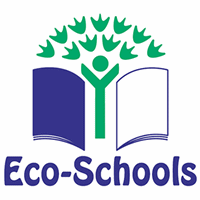 This section gives you a summary of the three Eco-Schools award levels - Bronze, Silver and Green Flag as well as the Energy Award which can be achieved at any time. The award criteria are closely linked to the Eco-Schools framework which is run by Keep Britain Tidy. For support and advice in Leicester to achieve these awards refer to the environmental education coordinator.
Further information
Please note criteria will be updated in September 2018 to reflect changes
Awards
Bronze
The Bronze award criteria focuses on getting the Eco-Schools structure set up so you have everything in place to tackle the eco work you have planned. The Bronze award is attained by self-assessment. To apply for the Bronze Award you must first log in to the site with your email address and password.
Silver
The Silver award is attained by self-assessment. The Silver award criteria focuses on strengthening pupil leadership and whole school involvement while the school starts to work on at least one of the Eco-Schools topics in depth. To apply for the Silver Award you must first log in to the site with your email address and password.
Green
Unlike the Bronze and Silver awards, the Green Flag is not self-assessed. Following completion of a Green Flag award application form (completed and submitted through the Eco-Schools website), your application is desk-assessed by the Eco-Schools team and then one of their trained volunteer assessors will visit your school to check whether you've met the criteria.
---
Useful Information for each of the criteria
Eco-Code examples
Curriculum mapping examples
Action plan examples
DynamatLite energy monitoring (specific to Leicester schools)
You will need an individual school login to access the site - please email lee.jowett@leicester.gov.uk for further details.
Please consider the environment.