Leicester litter less campaign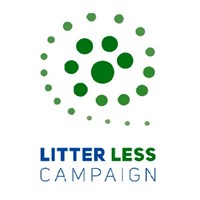 Leicester Environmental Education has been working with Keep Britain Tidy as part of the Litter Less Campaign since 2017.
Further information
During the Great British Spring Clean 2018, children and young people from across Leicester's schools joined together to clean up their neighbourhoods for the Litter Less campaign.
Arranged in partnership between Eco-Schools and the city council, 15 schools – both primary and secondary – litter picked their school grounds and the surrounding streets before joining together at Abbey Park to celebrate their achievements and help raise awareness.
Soar Valley College alone collected a child's weight in rubbish (over 7 stone) and by the time the 15 schools met up in Abbey Park, they'd collected a staggering 213 bags full of litter. And it wasn't just the streets of Leicester that benefited, as some of the young people involved explain, "it would be a great idea to do this every week… students learn about how important our environment is and why we should cherish it" – Jenni, year 11, Hamilton Academy.
"Fun and enjoyable whilst being good for our school and local environment" – Keira, year 9, Hamilton Academy.
Congratulations to all the staff and pupils involved in making this such an amazing, inspiring day. Joining with countries as far apart as Australia, Mexico, Kenya, China, Russia, India, Spain and Israel in this year's Litter Less campaign, together we are cleaning up the planet by caring for the environment on our own doorsteps.
To date we have collected litter that weighs as much as a hippopotamus!!
During 2020, 25 schools from Leicester City are invited to participate in the project. 
Litter Less Leicester Training - November 2020
The training session will take place on Friday 13 November 2020 1.30-3.30pm online via Microsoft Teams.
Who would benefit from this project: All school staff with an interest in reducing litter in and around their school including, teachers, support staff, senior leaders and Eco-Schools leads, school business managers and site managers. A small number of schools that previously applied can participate again (however funding is not available for returning schools) – but do get in touch!
If you would like to participate in the project please download the flyer for more details or get in touch via email to Eco-Schools@leicester.gov.uk no later that Friday 30 October.
Please consider the environment.