Energy & water monitoring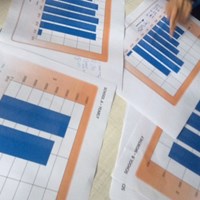 The majority of Leicester schools are able to monitor their energy and water through data analysis software that turns raw data energy consumption into meaningful management information through DynamatLite. Find out more via our BESS Energy offer to Leicester Schools. Why not participate in the free Ashden Less CO2 programme to help your school reduce energy and educate the future leaders?
Quick links
Further information
Energy management in Schools
Energy and water is one of the biggest spends for schools after staffing. 
We are encouraging all Leicester Schools to participate in the Ashden Less CO2 programme. The year long programme of support revolves around four half-day workshops covering various aspects of energy saving. Take a look at the flyer and get in touch - as this will be your last opportunity to join this academic year!
The LESS CO2 programme is a free programme supporting schools across the UK to reduce their energy use, engage with their staff and students about energy, and teach about sustainability. LESS CO2 is run by Ashden, a charity that champions and supports leaders in sustainable energy to accelerate the transition to a low-carbon world.
Staff from schools taking part in the programme attend 4 half-day workshops spread across a year, each covering a different aspect of energy saving at your school. Colleague from all backgrounds attend including business managers, headteachers, classroom teachers & support staff. Sessions are supported by energy and environment colleagues at Leicester City Council. You will receive free tools to access your energy consumption and resources to use in school.
Over several years we have supported nearly 40 Leicester city schools on the programme. We are currently recruiting for our next cluster. If you would like to sign up please complete an expression of interest at www.lessco2.org.uk
For further information please contact Lee Jowett, Environmental Education Coordinator at Leicester City Council.
Attachments
Please consider the environment.