Information for governors about Eco-Schools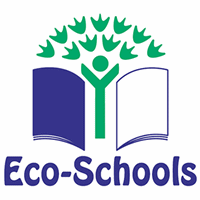 Environmental Education Leicester works with nearly 100 schools in the city. As part of the recently updated bronze Eco-Schools award, schools need to evidence that they are working with a parent or governor representative to raise awareness of environmental issues.
Further information
As the Eco-Schools programme continues to increase in the city, governing bodies have been asked to identify a link governor for Eco-Schools and the environment.  Annual training takes place to provide Governors with further information about how they can support their school in developing a whole school ethos. The training is offered to governors who have taken on the responsibility as Eco-Schools/Environment link as well as those who are interested to find out more.
The next available date will appear here when a date is released.
Aims of the session:
To understand the Eco-Schools Programme
Understand the role of the Eco-Schools link governor
Provide opportunities for schools to link with Eco-Schools and similar environmental programme
As well as one to one support, schools are able to engage through half-termly #EcoTeachmeets, staff training, resource planning & workshops, an annual Eco-Schools conference & celebration event and keep up to date through a dedicated Twitter account, monthly eBulletins and termly newsletters. The Eco-Schools programme provides exciting opportunities for students in curriculum time as well as outside the classroom.
There are 10 areas that are covered in the Eco-Schools framework:
Energy
Waste
Water
Litter
Global citizenship
Healthy living
Transport
School grounds
Biodiversity
Marine
There are three levels of Eco-schools award: Bronze, Silver & Green flag. Bronze and Silver are self-certified online, Green Flag involves completing an application form and an Eco-Schools assessor visit. 
Air quality education programme
Governors are encouraged to participate in the brand new air quality education offer. This will be delivered through a tailored programme of activity to suit your school's needs and links into the national curriculum.
There will be opportunities to participate in activities inside and outside of the classroom; performing experiments and investigating local air pollution levels, as well as planning bespoke activities with students and teachers to campaign for healthy air and tackle air pollution.
Schools will be offered support and guidance, with the option of sessions led by the Air Quality Education Officer. Tools and resources will be available for teachers to independently incorporate activities into your own lesson plans – making our programme adaptable. Further information available on the air quality education microsite.
For more information about projects, activities and initiatives in Leicester please take a look around the Eco-Schools micro-site or if you require further information, please contact Lee Jowett.
Attachments
Please consider the environment.