LESP - aspirational ambition for Leicester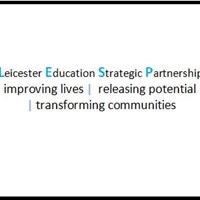 To strengthen its role the Leicester Education Strategic Partnership will apply to be awarded UNESCO Learning City Partnership status.
Further information
Leicester Education Strategic Partnership  LESP - Summary
Aspirational Ambition for Leicester – A UNESCO International Learning City 2017 – 2020
Lorraine O'Reilly
Executive consultant to LESP, Leicester Education Strategic Partnership
Lorraine.OReilly@leicester.gov.uk
0116 454 6903
Vision:
Improving lives - Increasing its learners achievements
Releasing potential – Improving the educational journey for children, young people and citizens
Transforming communities - Building resilience, improving life chances and fostering prosperity
Goals and aims:
Goal 1. Improved Participation and Performance
Aim 1.1- Increased number of good/outstanding learning providers at all phases of education
Aim 1.2 - Increased participation in formal learning from targeted geographical areas and specific groups
Aim 1.3 - Increased attendance from targeted groups and communities in all phases of learning.
Goal 2. Improved Achievement and Life Chances
Aim 2.1 - Improved outcomes for all learners at all ages, meeting or exceeding national indicators.
Aim 2.2- Improved wellbeing and resilience, to develop as active citizens
Aim 2.3- All learners with SEND make outstanding progress from their start points and reach their full potential throughout their lives
Aim 2.4 - Improved levels of progress for pupils and students at all phases and in all sectors 
Aim 2.5 - Increased numbers of students progressing in and achieving higher level qualifications in post 16 education and training provision
Goal 3. Improved Prosperity and Economic Development
Aim 3.1 - Increased numbers of Graduates choose to remain and live in the city
Aim 3.2 - Increased teaching and learning infrastructure and workforce to meet the growing needs of the city
Aim 3.3 - Increased numbers attending technical and vocational programmes, including apprenticeships, to meet skills demand
Aim 3.4 - Decreased numbers of young people not in education, employment or training
LESP composition:
Independent Chair
Leicester Director of Childrens Services or their representative
Assistant mayor and Lead member of Childrens Services
Representatives from maintained schools- Primary, Secondary, Special schools/CLASS
Leicester University
De Montfort University
COLGA
Teaching Schools
MATs/Academy Trusts
Tertiary Federation
Adult & Skills Learning Sector
Joint unions
Early Years, Private and Voluntary Sector
Regional Schools Commissioner/Department for Education
Her Majesty's Inspectorate
National Leaders of Education
Chair of Children's Trust
Independent School Sector
City Development and Neighbourhoods Sector
Leicester and Leicestershire Enterprise Partnership
Nottingham Roman Catholic Diocese
Church of England Diocese
Supported by officers from: Leicester Primary Partnership, Education Improvement Partnership, Chair of LESP Operational Group, Communication officer and clerk.
LESP Operational Group
LESP OG acts the delivery vehicle for a number of work strands which support LESP's 3 Goals.
The Values and Principles
A Partnership Board acting to promote LESP Vision and Goals by promoting the following:
Celebrating - the benefits of learning as a way to transform lives
Championing - learning for all ages and all communities
Commissioning - activity to increase participation and achievement
Challenging - ourselves and others to raise achievement and improve results
Connecting - planning, decision making and resources
Acting - on evidence of need to address underperformance and inequality
Learning - together from within and outside the city to develop new ways of working
Sharing - responsibility to achieve improvement
Becoming a UNESCO International Learning City
To strengthen its role the Leicester Education Strategic Partnership will apply to be awarded UNESCO Learning City Partnership status.
Joining a global network of Learning cities and being only the third Learning City in the UK.
To celebrate the diversity and heritage of its citizens Leicester will become the first Learning City in the UK badged as an "International" Learning City.
Setting out our ambition as an International Learning City and our aims for action 2017-2020, will see LESP grow in stature, influence and resources.
As an international Learning City the LESP would be able to apply for charitable status enabling it to bid for and receive external funding.
What is a learning city?
UNESCO definition of a learning city aligns perfectly with the LESP's Goals, Aims, Principles and Values.
UNESCO defines a Learning City as a city that:
effectively mobilizes its resources in every sector to promote inclusive learning from basic to higher education;
revitalizes learning in families and communities;
facilitates learning for and in the workplace;
extends the use of modern learning technologies;
enhances quality and excellence in learning; and
fosters a culture of learning throughout life.
In doing so, the city enhances individual empowerment and social inclusion, economic development and cultural prosperity, and sustainable development.
Why become a Learning City
Education and lifelong learning lay the foundation for sustainable social, economic and environmental development. This is becoming increasingly relevant in today's fast-changing world, where social, economic and political norms are constantly being redefined. Studies have shown that lifelong learners – citizens who acquire new knowledge, skills and attitudes in a wide range of contexts – are better equipped to adapt to changes in their environments. Education, lifelong learning and the Learning Cities therefore have a vital role to play in empowering citizens and effecting a transition to sustainable societies.
While national governments are largely responsible for creating strategies for building learning societies, lasting change requires commitment at the local level.
LESP is well placed to rise to this challenge and provide that commitment.
The UNESCO Global Network of Learning Cities
The UNESCO Global Network of Learning Cities is an international network providing inspiration, know-how and best practice. Learning cities at all stages of development can benefit greatly from sharing ideas with other cities, as solutions for issues that arise as one learning city develops may already exist in other cities. The UNESCO GNLC supports and improves the practice of learning and lifelong learning in the world's cities by promoting dialogue and peer learning among member cities; forging links; fostering partnerships; providing capacity development.
Leicester's journey to become a UNESCO Learning City will open up a range of opportunities and benefits and provided an ambitious direction of travel for all the LESP partners and their learners.
Please consider the environment.